Jul 14, 2018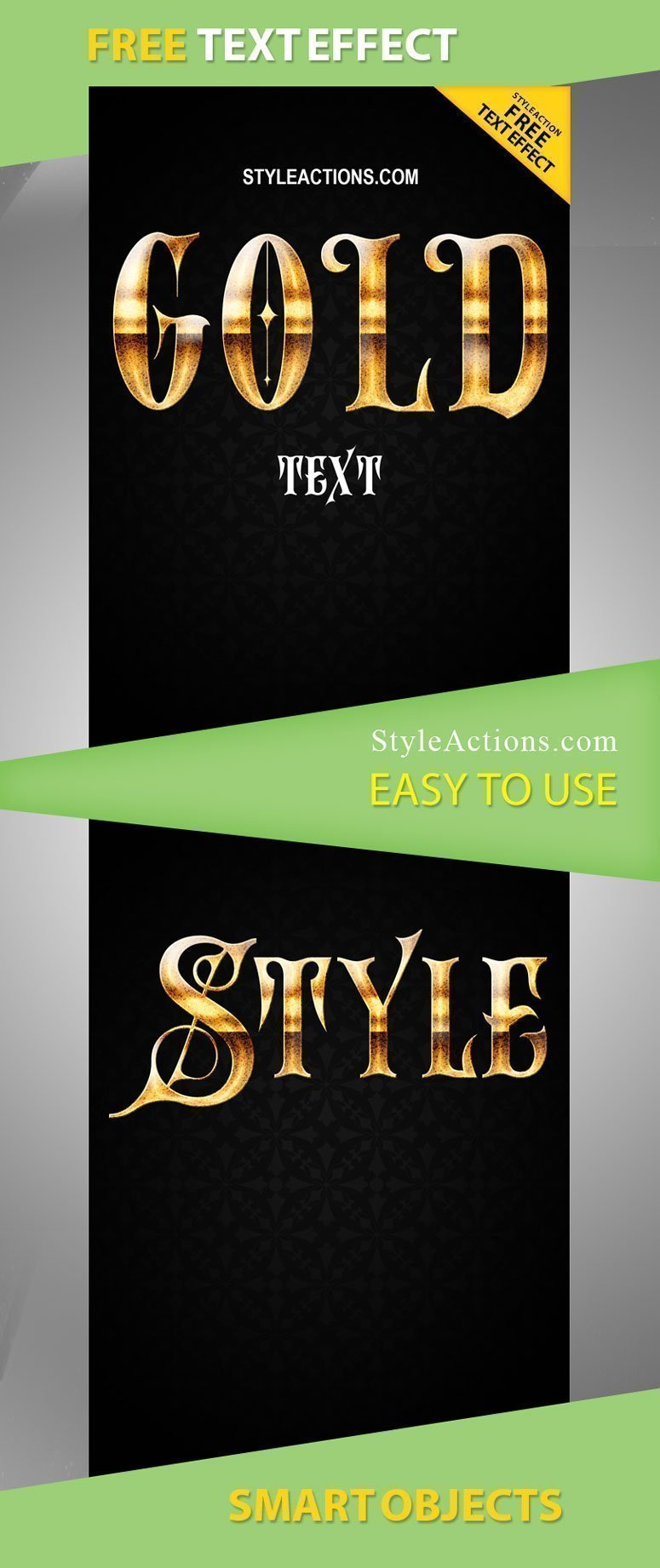 GOLD Text Effect Styles
When you start creating your poster or any advertisement material the first thing you should start with – text layer! The informative part plays a crucial role, that's why you should pay attention to its implementation! GOLD Text Effect Style will suit almost any design, especially when we talk about some luxury event or elegant promotion! This style can be used for the headline or any additional text layers.
With this free action you will be able to complete your text layers in few clicks and don't spend any time on it!
Download this free action and enjoy the fast process of the poster or advertisement creation. Now there is no need to spend so much time on editing your text layer.
DOWNLOAD ACTION
DOWNLOAD THIS ITEM GRANTS YOU ROYALTY FREE USAGE IN UNLIMITED PROJECTS