Sep 28, 2017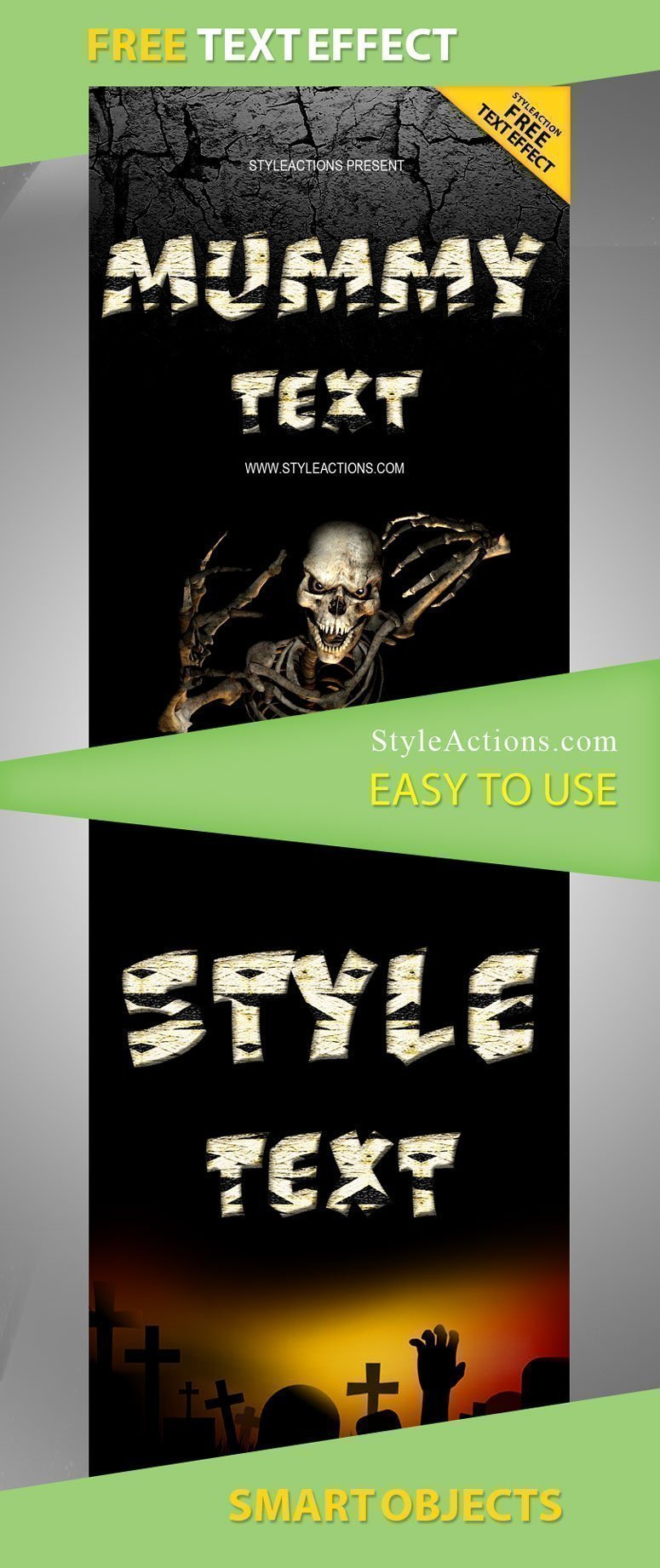 Mummy Text Photoshop Action
Are you looking for terrifying but still outstanding text effect for your Halloween design or just scary image? Our mummy text Photoshop action can satisfy your needs. We offer the interesting solution for free! Yes! You can download this action without actual paying!
After downloading you will need to run Photoshop CS4+ English version and apply this text style with one single click!
Any your text layer will transform into the spooky headline, which will capture and hold peoples' attention! Easy usage and availability will make this time-saving tool one of your favorite text style for terrifying designs. And the unlimited use will allow you to use this action for a long time for free. It's great option for photographers and designers who want to save their time, but they aren't ready to pay their money yet!
DOWNLOAD ACTION
DOWNLOAD THIS ITEM GRANTS YOU ROYALTY FREE USAGE IN UNLIMITED PROJECTS