Dec 12, 2017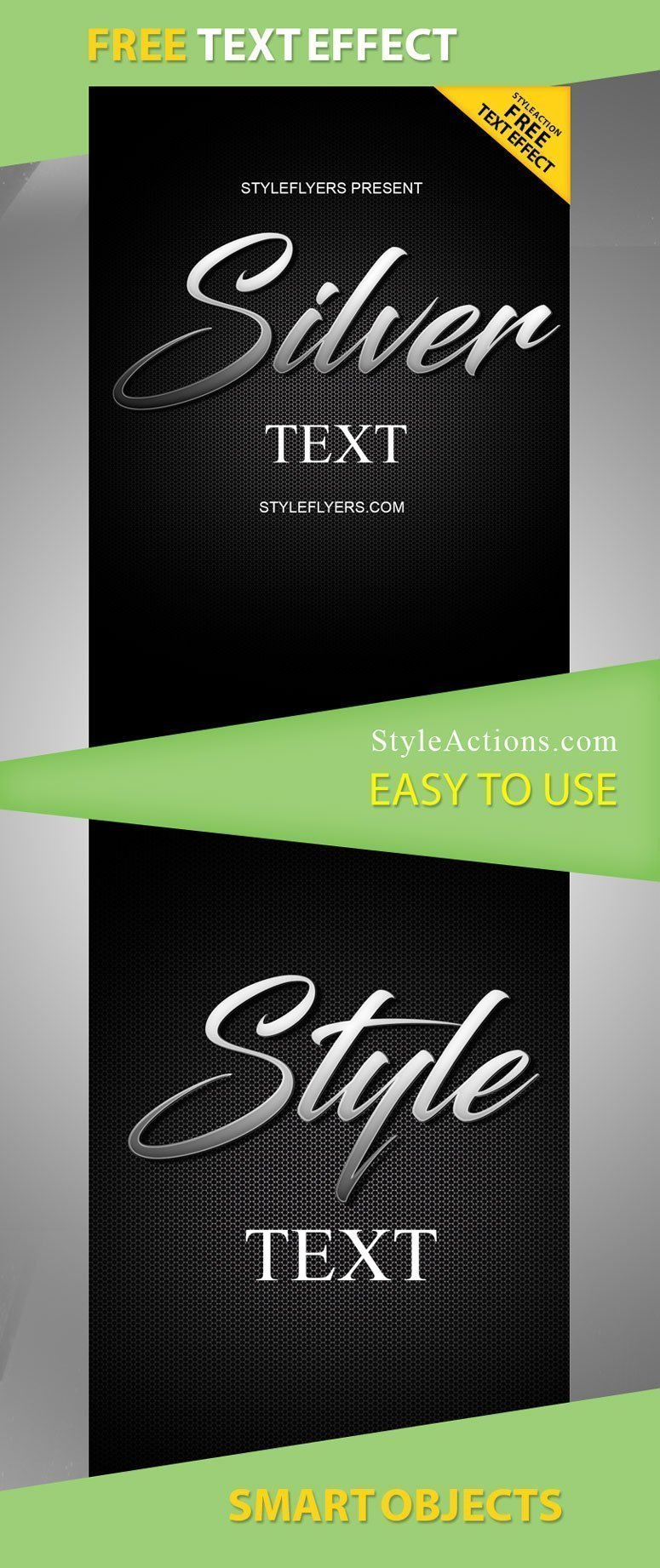 Photoshop actions are quite versatile. Sometimes, you may need to create a special effect for text. That is the case, when the Silver Text action is the right one you need. The action is able to turn plain text into something attractive. The action is a great option when you want to get that nice metal-looking text. A great thing about Photoshop actions is that you do not need to do anything but to start the action in order to get the necessary result. Therefore, you do not need to deal with layers, color correction or anything like that. Everything is simple you start the action – you get the result.
The action is perfect when you want to draw attention to the text. It would be a great option when you create a nice flyer and you need to emphasize the text. Silver Text is wonderful when you need a strict or tech style.
Our professional designers who know how to achieve the necessary look carefully made this action. Therefore, you will always get the result you expect. In order to use the action you need Adobe Photoshop CS4 or a later version. Sometimes, we need to introduce something that will attract everyone's attention and silver text is able to add a special touch to your masterpiece. Creating amazing effects is not that hard, if you have a solution from professionals.
DOWNLOAD ACTION
DOWNLOAD THIS ITEM GRANTS YOU ROYALTY FREE USAGE IN UNLIMITED PROJECTS