Jul 21, 2017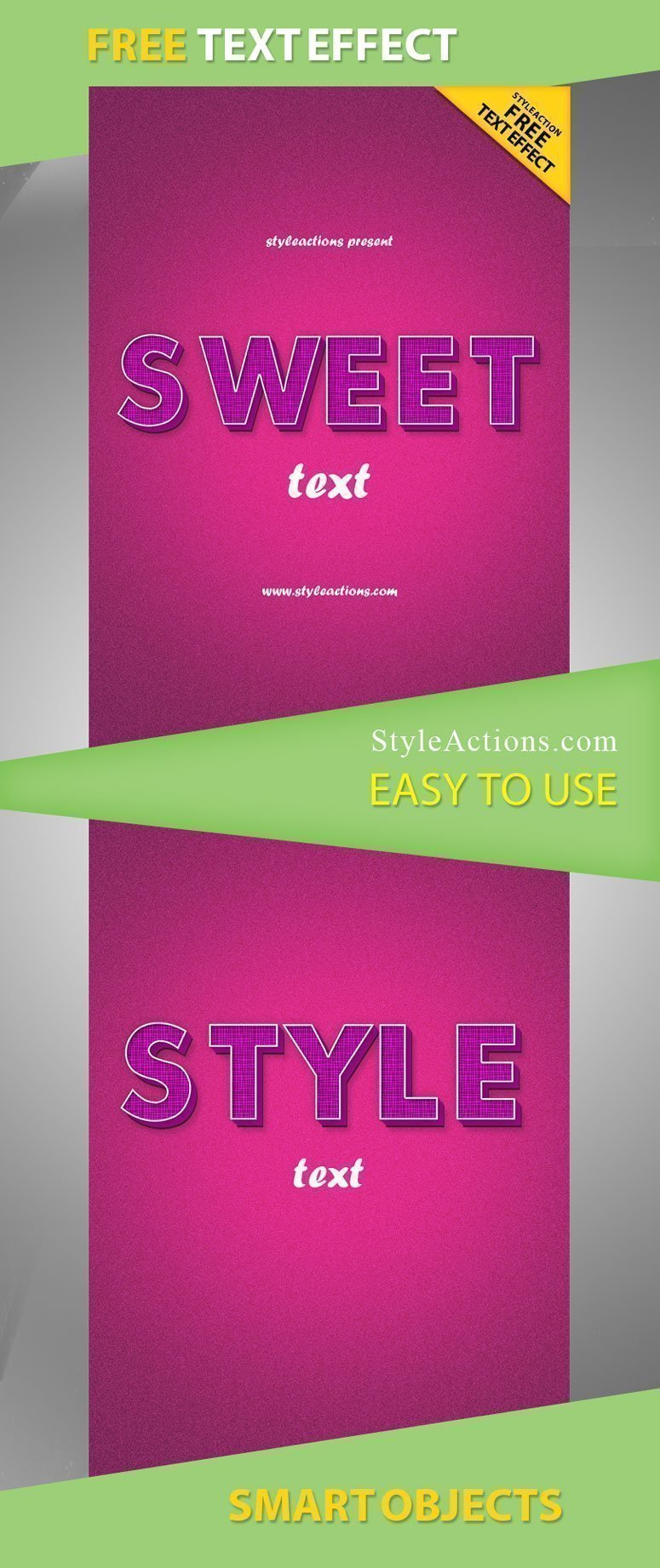 Sweet Text Style PSD Action
With our new free text style, you can improve and complete your work with one single click! Soft pink text style will be suitable for many designs you create. The usage of text style PSD action will be comfortable and easy.
Now you shouldn't waste your working time in generating some new text styles, you can just download our action unzip the package and follow our steps, abiding requirements.
We should add that the starting layer of your work will stay untouched, and you will be able to apple and remove the action continuously!
This action is free so you won't lose any money, but you will get a high-quality time-saving tool for simplifying your work! Each professional designers must try using the PSD actions!
DOWNLOAD ACTION
DOWNLOAD THIS ITEM GRANTS YOU ROYALTY FREE USAGE IN UNLIMITED PROJECTS