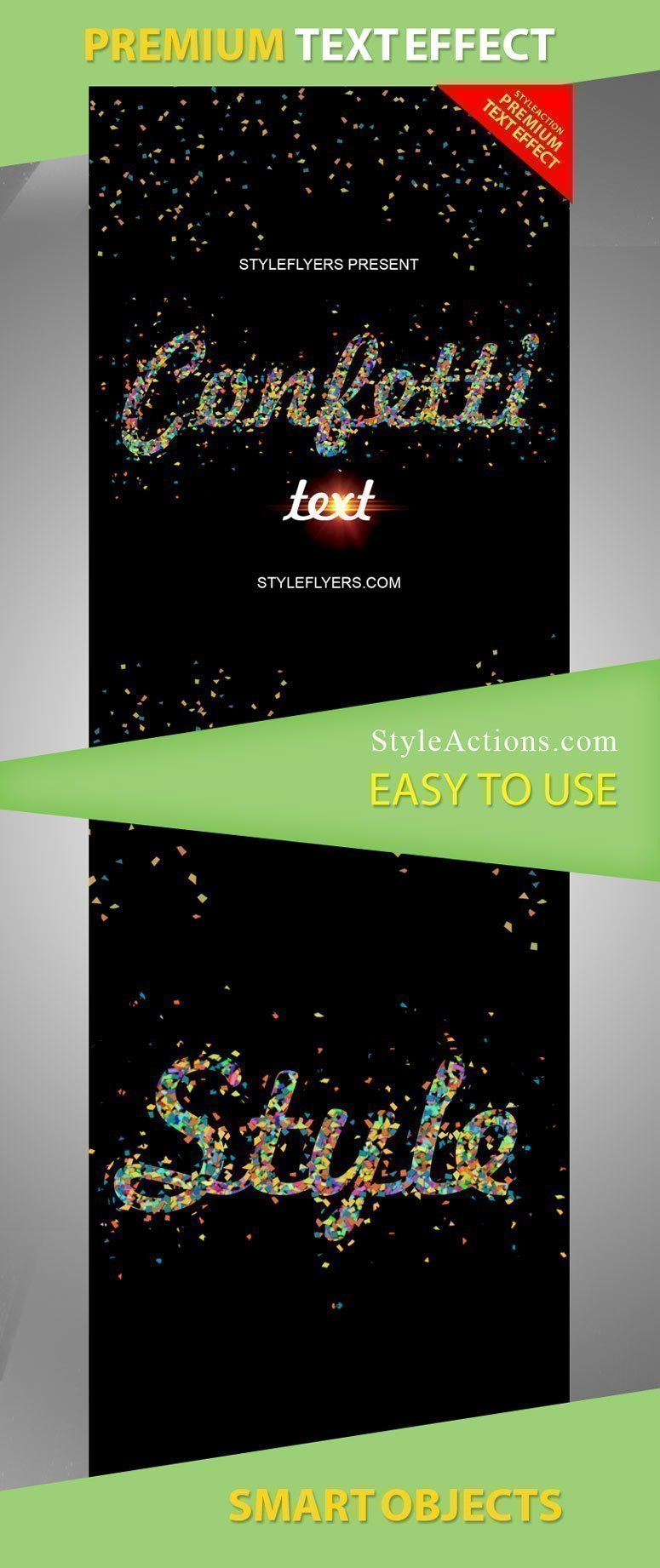 Confetti Text Style Photoshop Action
Are you looking for some celebrating and catchy text style for your future or present designs? We can offer new premium Confetti Text Style Photoshop Action that will add the celebrating spirit to any text layer!
You can easily apply this effect to any text style after few steps. Why should you take an advantage of this text style? Because its' comfortable in use and it will suit almost any design, so you can use it for almost any your work in the future! It will be the wise investment in your future projects. Considering the high-quality and the unlimited use os this Photoshop action the price is more than just reasonable, even the amateur Photoshop user can afford it for personal use.