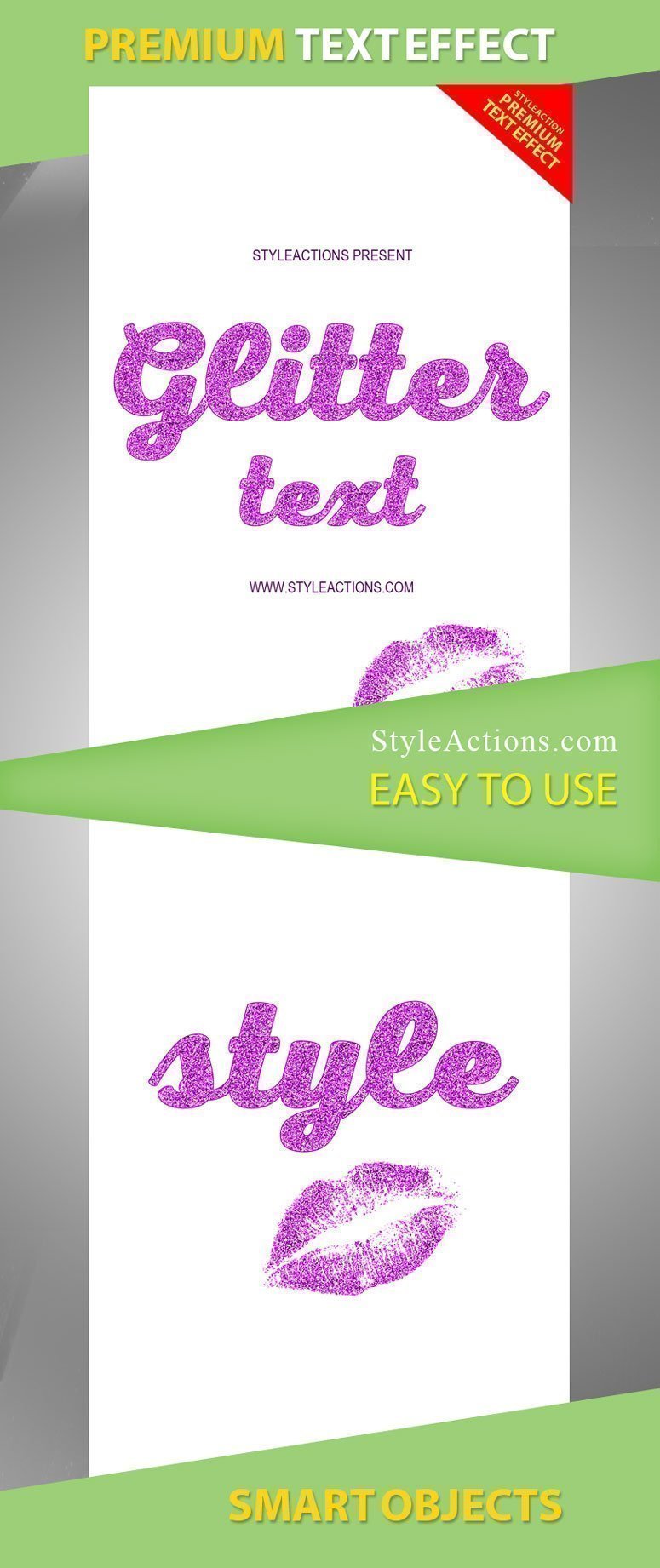 Glitter Text PS Action
Are you looking for some bright and celebrating text style? This text effect will add the glittering look to any your design and the purple color is the best option for some advertisement material. We try to show whole beauty of this action but of course, the final result will depend on your customizations!
This text style is easy in applying and use and you will be able to add the magical touch just in few clicks after applying this action.
The premium product means that you will get the superior quality but still at reasonable price. Try to combine this style with your additional effect and be surprised with the final result.