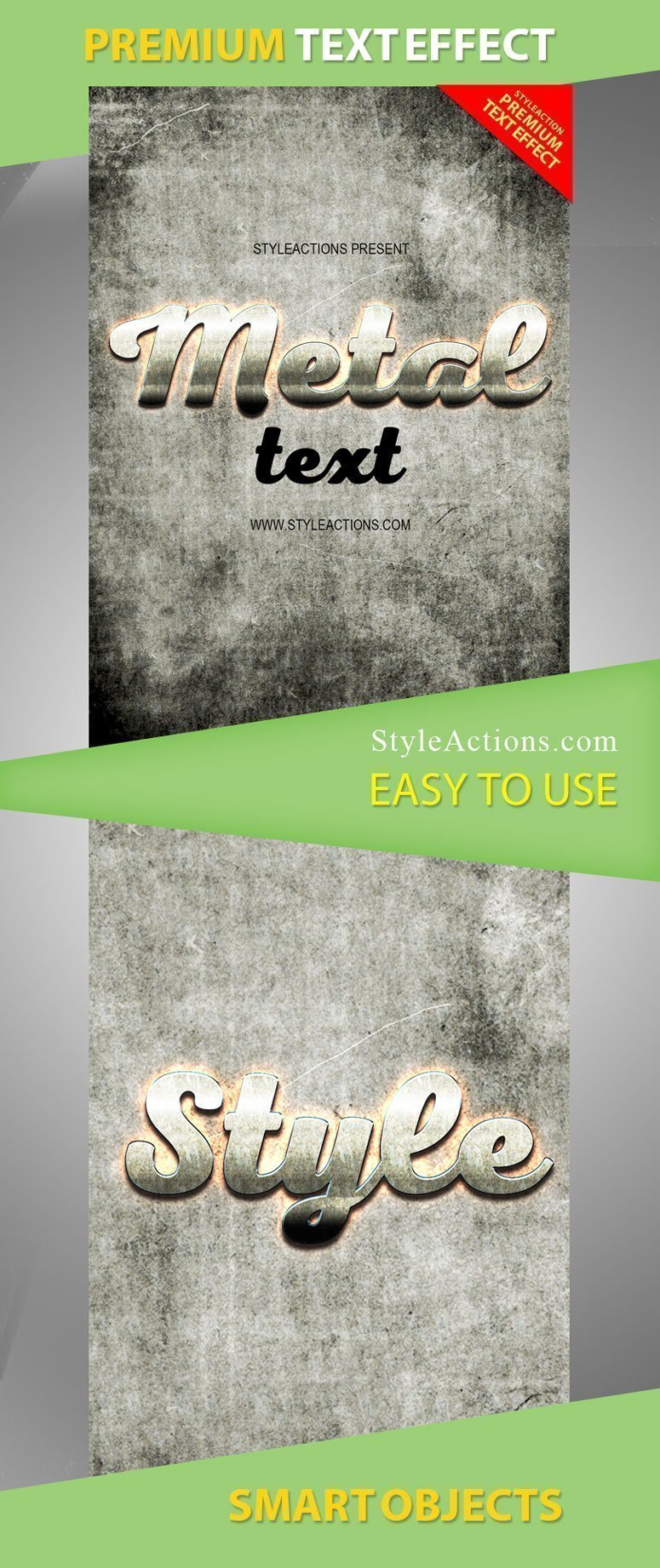 Metal Text Photoshop Action
When it comes to the perfect advertisement or creative design, our attention falls on the text layer first! First of all, it must be catchy but still true-tasted! The information you want to highlight must be shown in the appropriate way! The save choice will be a metal text style, it looks trendy and decent and can be used almost for any design or advertisement!
Purchase the premium Metal Text Photoshop Action and your text layer will transform immediately after applying! There is no additional action you must to do or additional fees we will ask for! Furthermore, the applying is simple as 1,2,3 and you can use this action unlimitedly!
Purchase the action and enjoy the quick and refined look at the reasonable price!