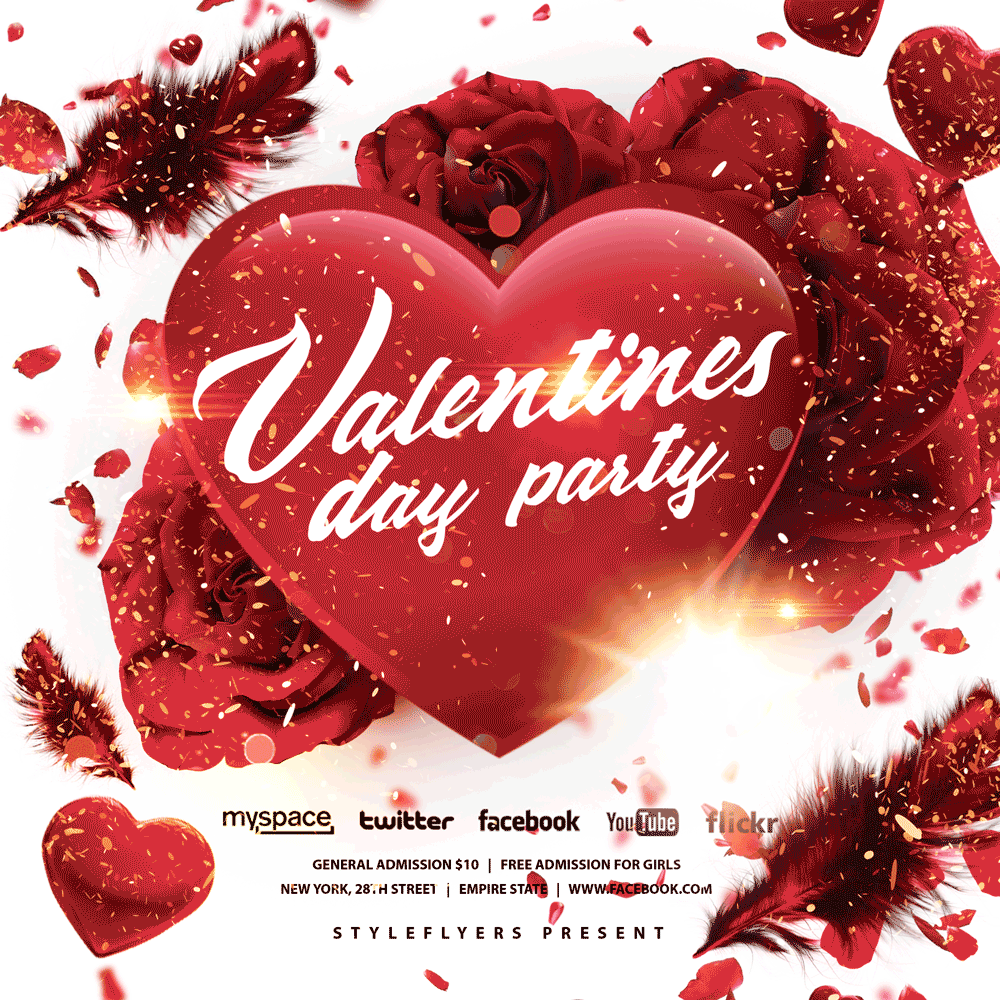 Valentine PS Animated Template
Make your Valentine party the most visited one. With this Valentine PS Animated Template for the advertisement, you will stand out from the other sweet and romantic posts. The main huge heart will blink and the tender rose petals will roll around it. With such a tender effect you will get the most romantic ambiance.
Purchase this animated template and right don't the date and time of your event and don't forget about your contacts. Now you will be able to achieve a greater result than last year party and you won't waste your priceless time on creating a unique and creative post. Spread the romantic vibes right now to be first who use the animated template for advertisement.