Apr 28, 2017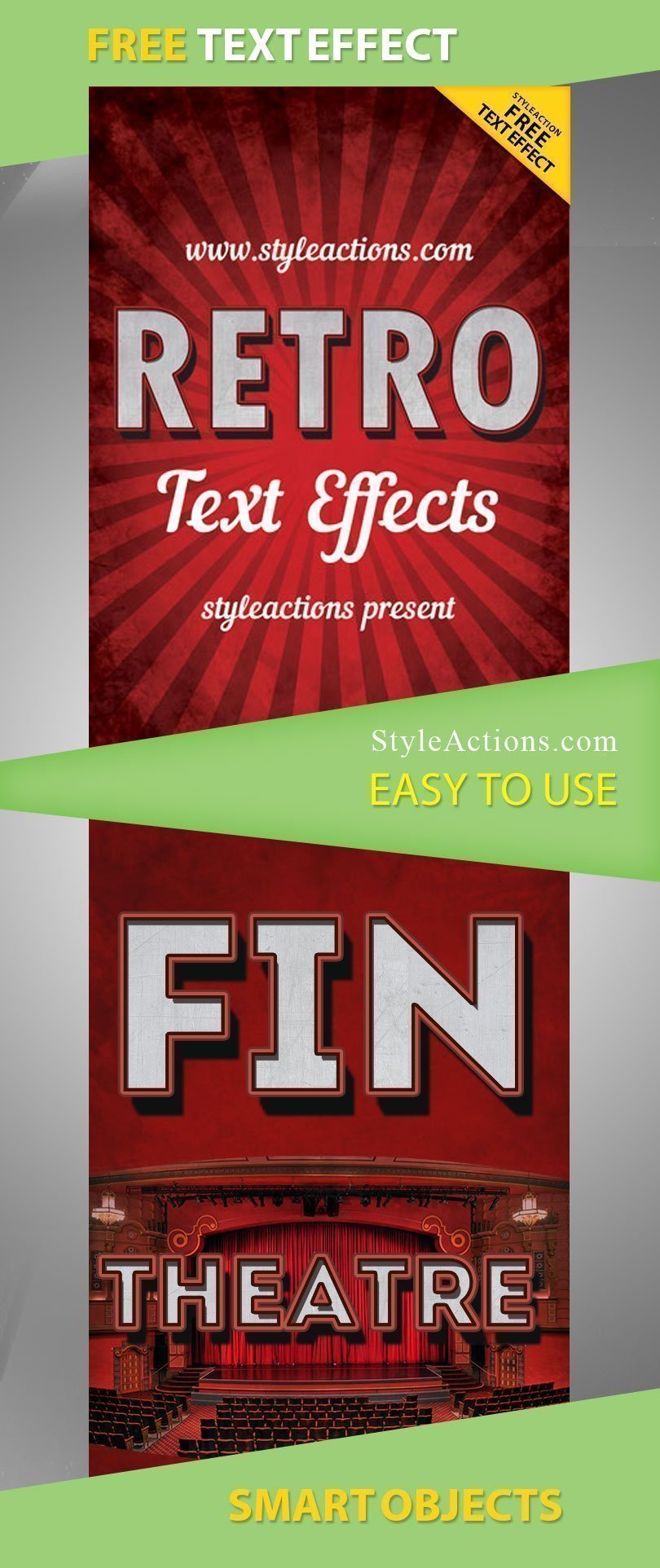 Retro Text Action
Sometimes it's really hard to find the appropriate font and create a stunning retro design. For this reason, we have created a stunning retro text Photoshop action which is able to help all designers in creating retro works.
What do you need to do after downloading? Just open your Photoshop and open smart object and start writing your text, then press save button! It's simple and fast way to create a retro text for your work! Smart objects are really easy in use! Furthermore, you will be able to come back and make any changes in your file!
After downloading you will get an unlimited access to our PSD action for free! Start value your time and create more stunning works with free Photoshop actions from Styleactions! You will save your time and money.
DOWNLOAD ACTION
DOWNLOAD THIS ITEM GRANTS YOU ROYALTY FREE USAGE IN UNLIMITED PROJECTS